Here we include website updates about developments on this website, and some recommendations of tools for website development in general.
Website development recommendations:
I am not an expert web-developer. But here are recommendations for website development etc: [disclaimer: I am an affiliate of some of these resources and may get  a commission for referrals if you sign up after clicking through our link; at no extra cost to you. I use all the resources I recommend on this website or others.]
Domain registrar: namecheap.com is an excellent registrar that I have used and recommend. They are professional, honest and in-expensive. They are much better than other registrars I have used. I highly recommend them!
Web hosting service: veerotech.net is a great web hosting service. In fact, Learningneurology.com is now hosted here.
Content management system: WordPress is easy to use and fairly versatile (GPLv2 license, so it is free to use). LearningNeurology.com is currently managed using WordPress.
Other website/internet/software we use/like: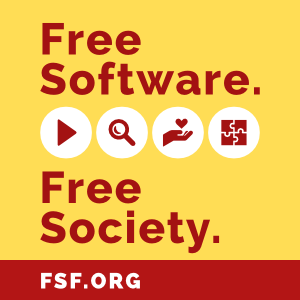 Website updates log:
October 14, 2018:
Updated many things on the back-end to categorize diseases as posts to allow better user experience.
December 17, 2017:
Updated start page for easy navigation and clear organization.
Removed piwik for page use tracking.
November 19, 2017:
October 1, 2017:
Restarted google adsense account to generate revenue to keep the site going. Website still remains unlinked to googleanalytics.
Updated Neuroscience notes links and pages. Removed some obsolete notes.
Correction to MR C spine label.
 December 10, 2016:
Changed from googleanalytics to Piwik to support more privacy, and to support use of free/libre software.
November 12, 2016:
Updated approach to MRI spine with cervical spine and thoracic spine images.
August 29, 2016:
Added normal muscle pathology slides to neuropathology notes.
August 24, 2016:
Added leukodystrophies and other metabolic conditions.
August 23, 2016:
August 15, 2016:
August 15, 2016:
Updated localization section for neuromuscular disease patterns, autonomic neuropathy, myopathies, and neuromuscular junction disorders.
Updated approach to brain MRI.
August 4, 2016:
Finally some time to work on the website again….
Added polyneuropathy, small fibre neuropathy pages.
Updated menu navigation.
May 12, 2016:
Added basic normal MRI images (unlabeled and labeled) to MRI brain approach section.
Added privacy policy.
April 12, 2016:
Added links to many individual disease from "approaches to" "neurological presentations" section.
April 6, 2016:
April 3, 2016:
Milstone reached: >300 disease and neurological conditions on www.learningneurology.com website
Added >50 pages. Updated myelopathies, dementias and many central nervous system disorders
March 31, 2016:
March 18, 2016:
Added the individual disorders for neuroncology and related conditions
March 10, 2016:
February 21, 2016:
Added many pages of diseases including aneurysms, CADASIL, moyamoya syndrome, anoxic brain injury and others
Milestone reached: 100 pages on www.learningneurology.com website
February 20, 2016:
The main sections and initial enteries for the "Presentations/approach to neurological problems" is complete
Added Approach to diplopia, added Approach to visual defects
Added Neurophysiology diagnostic tests: EEG, NCS/EMG, evoked potentials, autonomic function testing, polysomnography,
January 19, 2016:
Added Approach to transient (paroxysmal) focal deficits, and added Approach to Movement disorders
January 18, 2016:
Added Approach to acute confusion "altered mental status", and added Approach to Sensory Deficits
Added Diagnostic tests section, and Treatment section
January 12, 2016:
First correction from a reader! A typo was caught on one of the "approaches" pages
January 8, 2016:
Added Approach to Coma article
January 6, 2016:
Website back up and running. Transferred to a new web-host
December 29, 2015:
Completed section on 10 common diseases to learn first
December 28, 2015:
December 25, 2015:
Added Neurological Disease section
Added some articles to Neurological Presentations
December 18, 2015:
Added Neurological Presentations section
December 17, 2015:
Website first launched
Added notes from off-line study material to the website
December 8, 2015:
Off-line work began to create the website, including basic layout
Before December, 2015:
My notes and study aids were off line in word documents, power point presentations and text files. Late 2015 I decided to start this website to house and share my notes. I had a trial with another website before launching this one.